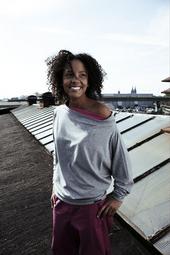 Meine ehemalige Nachbarin und Soul-Nachtigall Nambowa hat es jetzt, nach vielen Jahren tatsächlich auch noch auf MySpace verschlagen – müsst ihr ädden, was das Zeug hält! Oh, und die alte Website leitet auf MySpace weiter… warum das denn? Find ich ja irgendwie schade… na egal, Hauptsache ädden und die Playlist quälen!
Tags: musiker, myspace, nambowa, sängerin
posted on Saturday, October 11th, 2008
and is filed under
Unsortiert
. You can follow any responses to this entry through the
RSS 2.0
feed. You can skip to the end and leave a response. Pinging is currently not allowed.