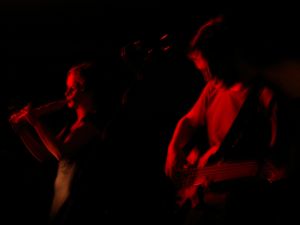 Bevor ich es vergesse: Rebecca, Philipp, Guido und Garbit, besser bekannt als Drumfish spielen für uns auf am Samstag, den 6.5.2006 um 20:00 Uhr in der Bronx. Dann wird sehr wahrscheinlich auch endlich die 2. CD käuflich zu erwerben sein, auf der erneut funkige, bewegliche Musik auf der Grundlage genialer Songwriting-Kunst zu hören sein wird.
Tags: Drumfish, Konzerte
posted on Wednesday, April 26th, 2006
and is filed under
Unsortiert
. You can follow any responses to this entry through the
RSS 2.0
feed. You can skip to the end and leave a response. Pinging is currently not allowed.